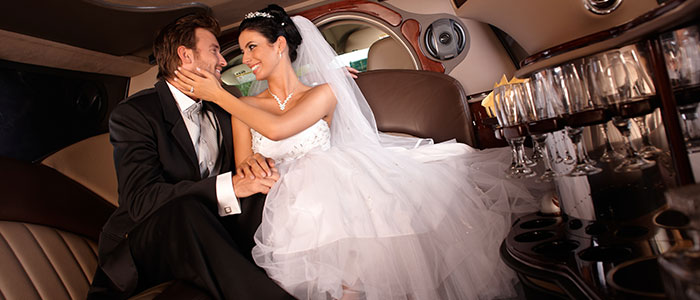 The perfect option for every couple, looking for a way to impress the guests with a stylish and elegant wedding transportation. Are you dreaming about a grand entrance at the ceremony? You are at the right place, then. With Boston Limo Wedding you will steal the show, guaranteed!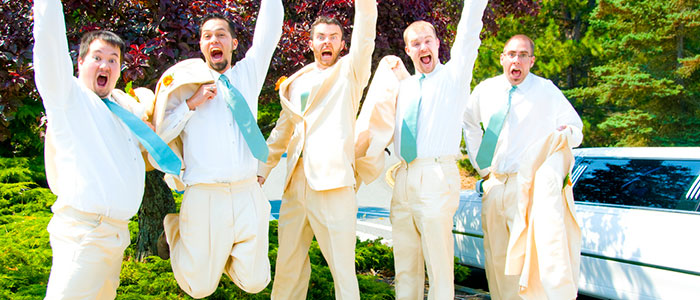 Planning a bachelor party and looking for some fresh ideas? Why don't you try some of our party buses? Nothing better than a night in the company of good friends. Book one of the available party buses and live it up like celebrities.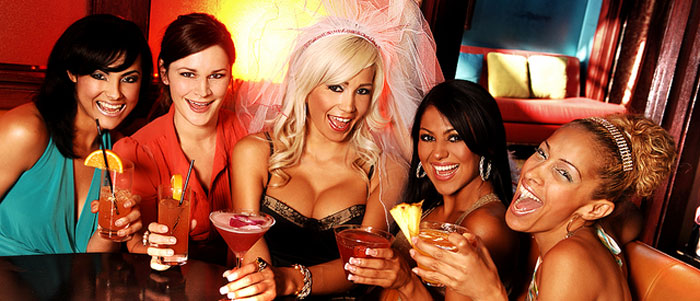 A Bachelorette Party is a once in a lifetime experience. Your task for the night is to have as much fun as possible. Our goal is to make the whole experience smooth, stress-free and memorable. So don't waste any more time - book a party bus now, gather all of your amazing friends and start the celebrations.
Boston Limo Wedding Services
There is nothing quite like enjoying a chauffeur driven limousine on the day of your wedding. Newlywed brides and grooms appreciate the special time they get to spend together in the friendly confines of an elegant limousine stocked with champagne just for them. They get to share a few moments between the ceremony and the reception, which gives them time to decompress after the stresses of planning and executing the perfect day. Our wedding limo services Boston are designed to create an elegant and stress-free moment for brides and grooms.
Along with providing wedding transportation service just for brides and grooms, we also provide Boston party bus and limo rental for the entire wedding party. Our luxurious limousines and party buses have leather seats, full bars, and high end entertainment systems. Our well-trained and fully licensed chauffeurs drive safely through the Boston area streets to bring wedding parties to their events in a timely fashion. Our customer service department is available to create a perfect experience while riding to and from all of the wedding destinations. We take pride in the fact that our wedding transportation service is second to none in the Greater Boston area.
Our services include a large fleet of vehicles that include a vintage Rolls Royce, two stretch limos, and several large party buses. Many brides use our Rolls Royce to make their grand entrance at their ceremony and/or reception. The two stretch limos are excellent choices for the bride and groom to spend time alone or to spend time with their closest friends and family members. The party buses serve the purpose of transporting large groups.
Even though we specialize in providing wedding limo services in Boston, our fleet can also be used for several other purposes. They are ideal for proms and quinceanera events. They are also ideal for rides to and from the airport. They can also be used for bachelor or bachelorette parties as well as anniversary or engagement celebrations. Many friends will use our fleet for rides to and from sporting events. With the full bars, storage space, and entertainment systems, it is simply fun to ride around town in any of our vehicles. And many of our customers simply use our fleet to spend time with their friends and family members in a safe and luxurious environment. We can also arrange for tours around Boston in one of our Boston party bus and limo rental vehicles. There is very little that our vehicles cannot be used for when it comes to party and event planning.
Our chauffeurs can simply be used as a convenient driver or they can be used in a more hands-on situation. They can share their knowledge of the Greater Boston area and of the popular stops around town. Along with our expert customer service department, they can help plan an enjoyable trip. Otherwise, they can simply be a polite driver who opens and closes the doors for you and safely brings you from place to place.
When you are ready to use our wedding transportation service, we can be reached via phone or through our online form. We are dedicated to providing the best transportation services for your event.