Boston Engagement Limo Rental Service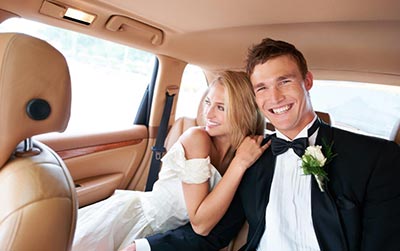 High Quality Proposal & Engagement Limo Services
Creative wedding proposals are all the rage. So when you are ready to propose, why not add an engagement limousine service to your special event. Your moment will elegant and unforgettable when you arrange to rent from our engagement limousine service. Whether you want to propose inside of the limo or your want one of our professional chauffeurs to bring you to your favorite Boston spot, we can help you plan the moment.For a private proposal and engagement limo, we recommend one of our stretch limos. Our Lincoln MKT or our stretch Hummer provide plenty of space for a personalized drive around Boston. For an extra special proposal, our classic Rolls Royce cannot be beat. Your future fiance will be absolutely amazed when the limo pulls up to the door.
Request a Free
Quote, Now!
Live Your Dreams with Boston Limo Wedding
Make this moment even more special and romantic with our classy vehicles!
If you have already proposed and you are looking for an engagement party limo rental, we can also help. Our huge party buses are perfect for a big engagement party. Each party bus is filled leather seating arranged to encourage conversation, a bar with plenty of cup holders, as well as an entertainment system that is guaranteed to please. A big party bus loaded with your dearest friends will make your engagement party a moment to remember. Our affordable rates and professional drivers add to the joy of the event. Our proposal and engagement limo service is easy to book online or via phone. All of our drivers are properly trained and our vehicles are properly insured. When your hire our engagement limousine service, your selected vehicle will show up on time and in spotless condition. Our goal is to help make your event luxurious and easy, so all you have to do is enjoy the ride.
Where to Find Us

When you are ready to book a reservation, check out our rates or give us a call to arrange for your special event. As experts in the engagement party limo rental business, we have extensive service in helping our customers with their planning. We have worked with numerous brides and grooms, so we know the favorite romantic spots in the greater Boston area.